Overall Rating:
95 / 100
Minable Cryptocurrencies:
Bitcoin
Founded:
2018
Official Site:
Download Honeyminer
Supported OS:
Windows, Mac
Advantages:
♦ 1st tier player in crypto mining software

♦ Honeyminer's proprietary algorithm will scan through dozens of cryptocurrencies to identify the most profitable coins to mine at any given time. And, all mined coins will be automatically converted to Bitcoin which is the best coin for store of value.

♦ Honeyminer is perfect for people who want to acquire Bitcoin with their own computer's hashpower.

♦ Very user friendly Windows & Mac GUI interface for newcomers and amateur miners.

♦ The software is code-signed by DigiCert, and fully audited for security compliance. Perfectly safe to run on home computers and on our work computers.

♦ The Hotel Honey project allow users to buy more on-demand GPU hashpowers (Ethash) to mine more cryptocurrency.

♦ Honeyminer Pro is under development which offers more flexibility about choice of coins for advanced users.

♦ Integrate level-up game rules which make the mining experience a lot of fun and rewarding.
– Tutorial: How to Use Honeyminer –
Honeyminer allow you to earn meaningful passive income just by having your home or office computer turned on, all while taking part in the blockchain revolution.
Nowadays, bitcoin can only be mined with professional ASIC mining rigs. Honeyminer's auto conversion algorithm helps users to auto convert the altcoins they mined into bitcoin which is the best crypto for store of value in the long term. Newcomers do not need to worry about what is the best coin to mine. The software will do the calculation and maximize your earnings with your existing computer CPUs and GPUs.
Step 1: Register an account at Honeyminer with an email address.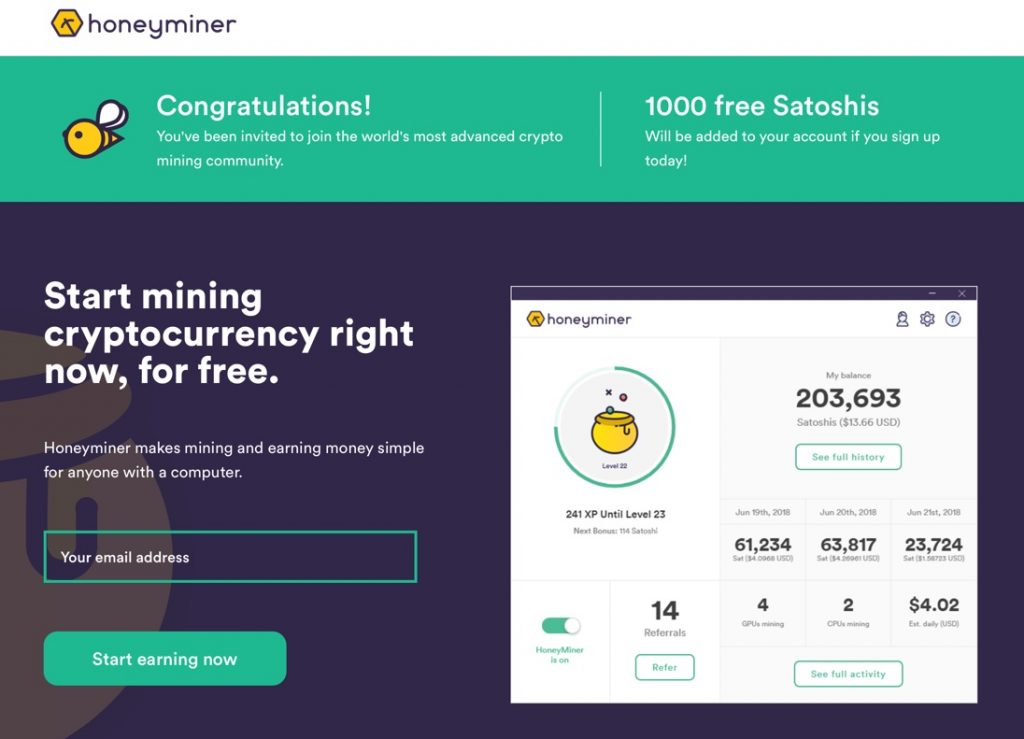 Step 2: Download and install Honeyminer. (The website can auto detect your OS and download the correct version)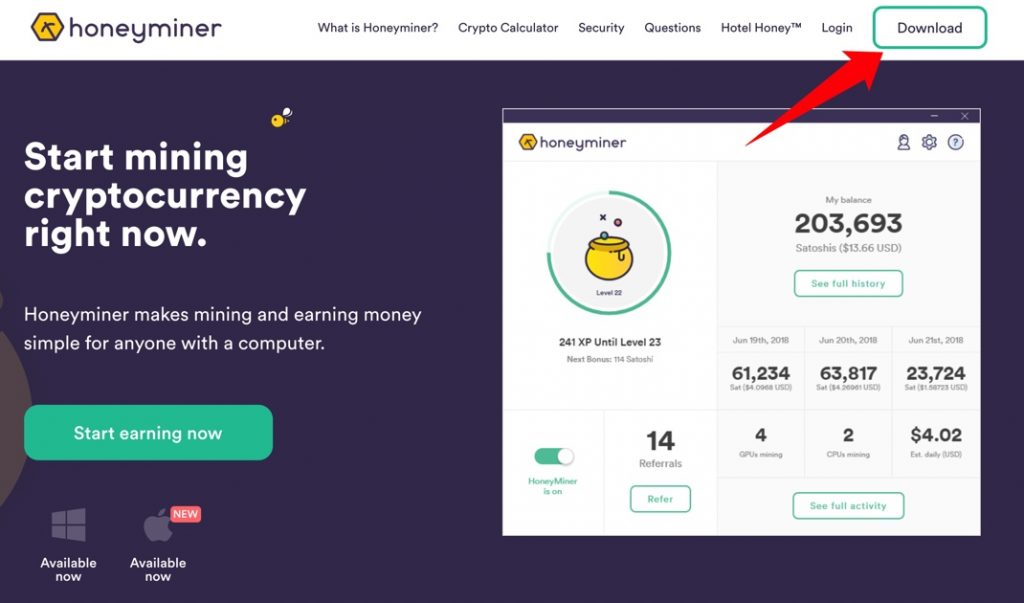 Step 3: Run Honeyminer and log in with the account you just registered.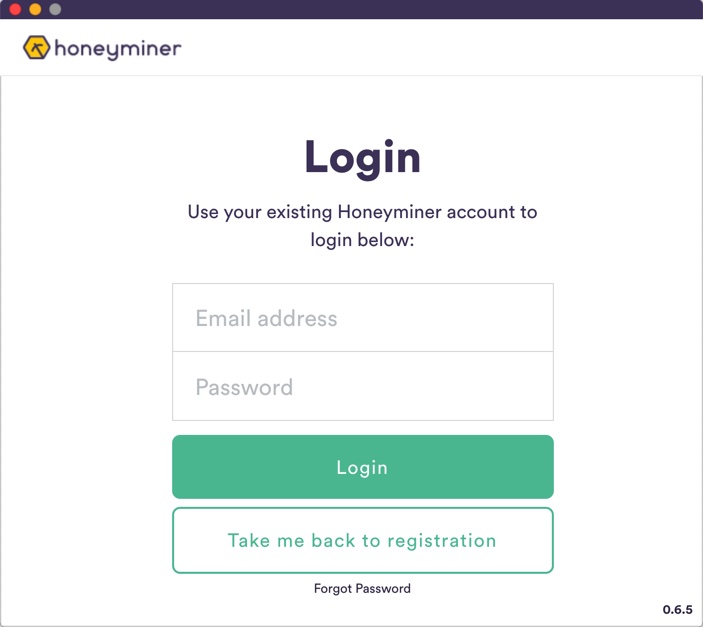 Step 4: See the tutorial popping up on the screen and click the "On/off switch" to start mining.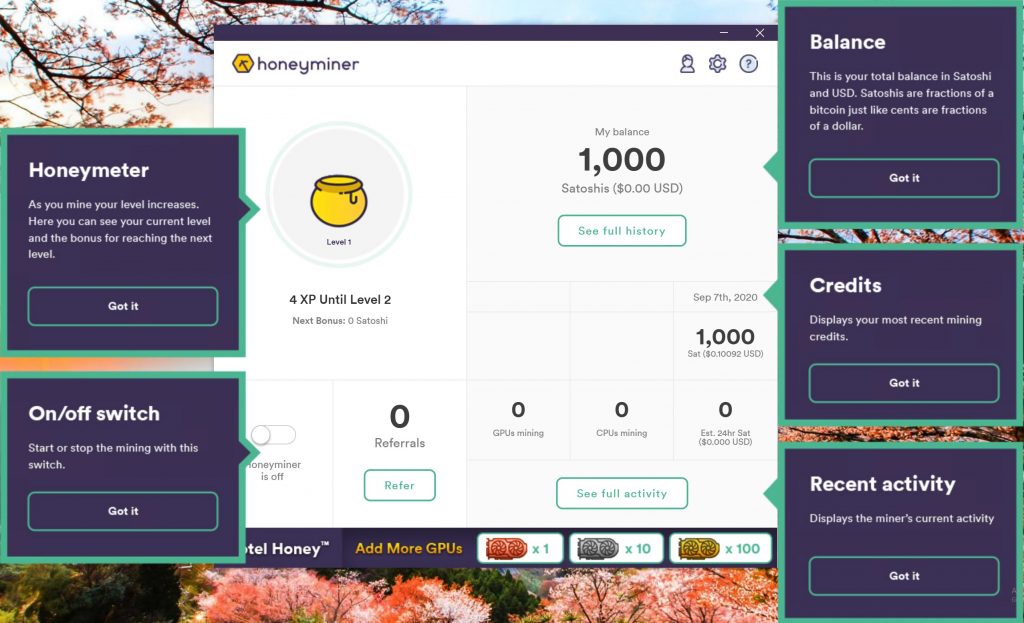 Step 5: Click "See full activity" button to view what and how your computer CPU & GPUs are mining.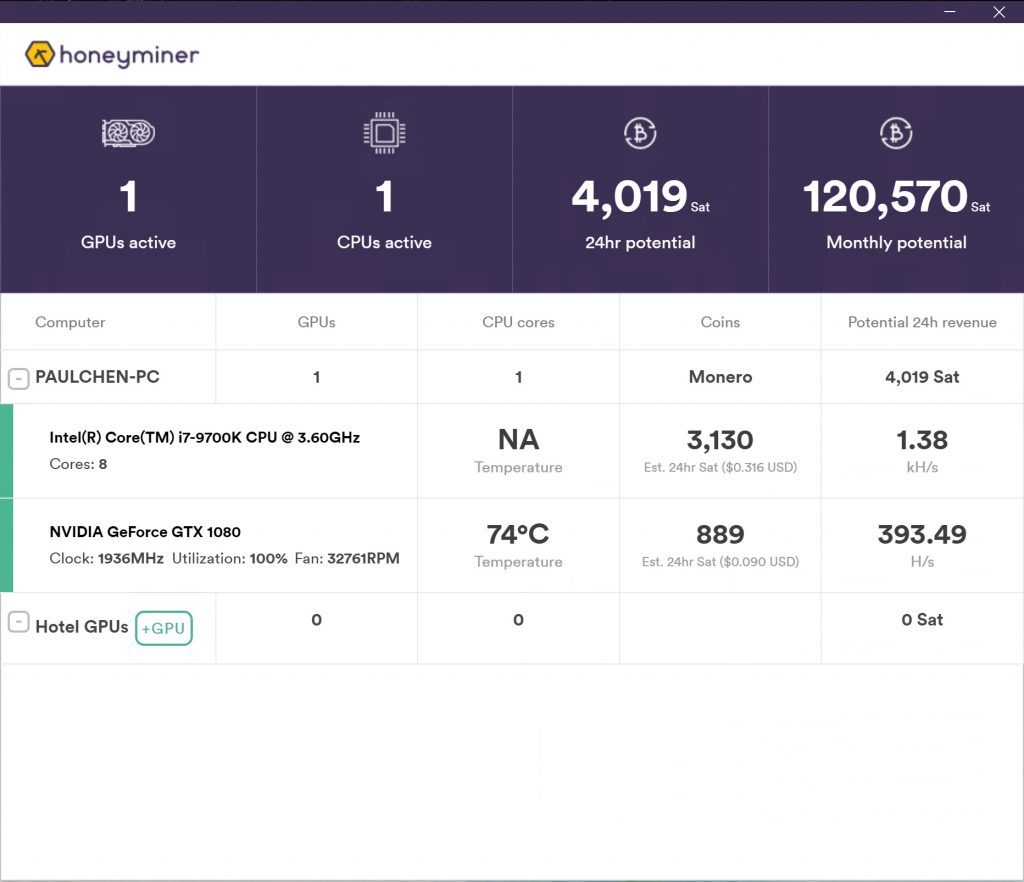 Step 6: Click "Settings" icon on the top right corner to finetune the software to your mining needs.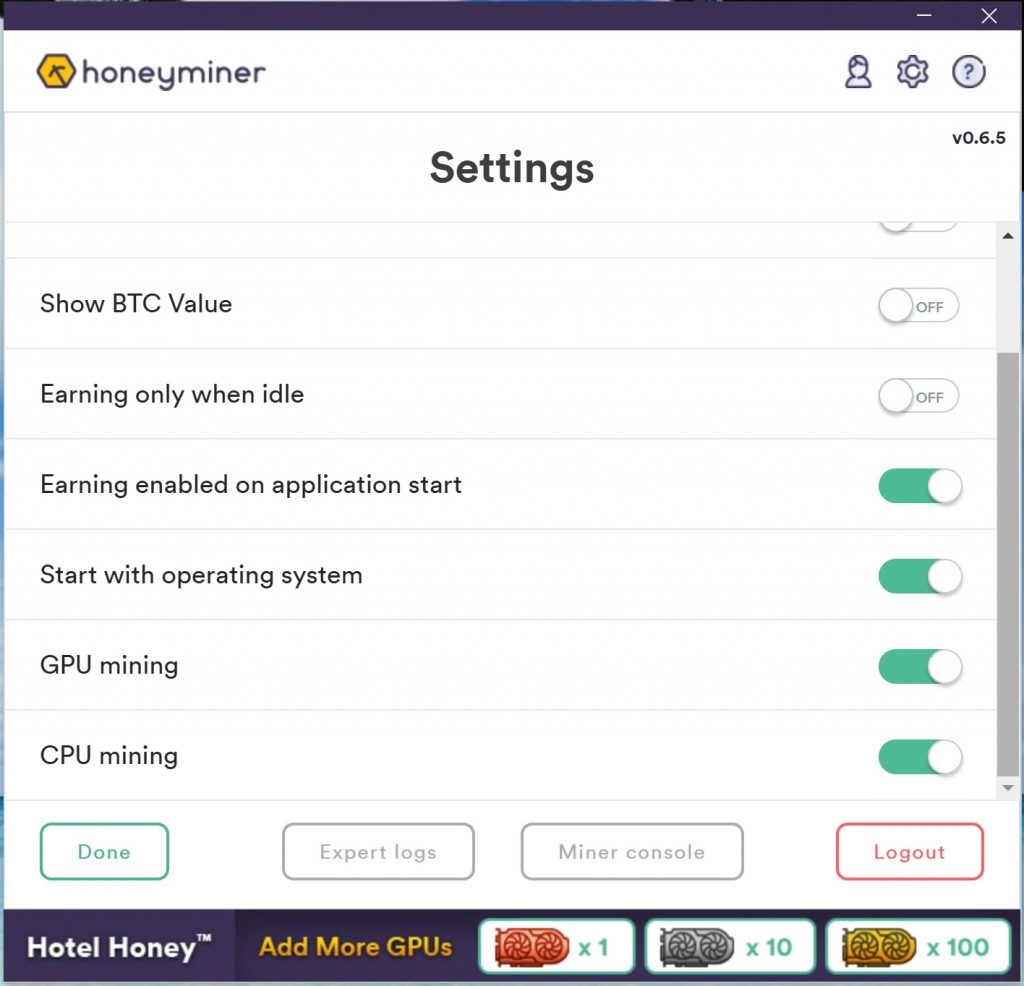 Step 7: Go back to the website's dashboard to check more details.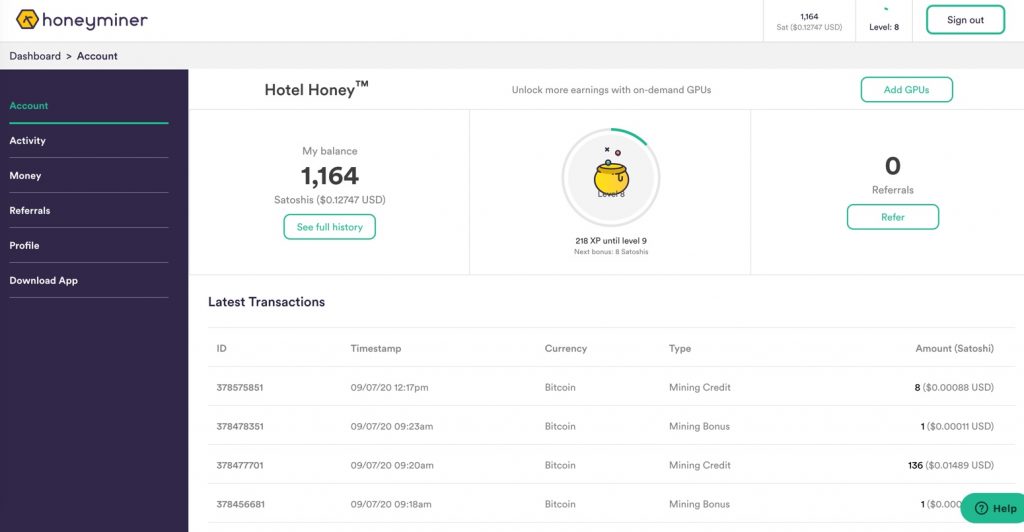 Step 8: Go to Money -> Withdraw to set up your bitcoin wallet address and withdraw your earnings.